Over at EvilLiz they are linking to THE VINCENT BUGLIOSI STORY by George Denny. It is also at Cat's site. I am fairly certain that this thing originated with the Col. I bought several years back a big trove of Trial Transcripts and stuff like that. I had a relative, NYPD, pick it up and ship it to me. That was crazy because he found a plugged gun in the boxes! I still wonder what that was about.
Anyway, we analyzed some of the transcripts and I was faced with a dilemma. You see, BUG is still a lawyer and if this shit was made up, I really didn't need a lawsuit. So I tried to get Denny's permission and verification but it turned out he was dead. So I dug up the LA Times articles and we started running those. This was back when I was breaking news like this fairly regularly and the fact that BUG was a milkman stalker and girlfriend beater was pretty explosive.
All that stuff is in storage now but Matt has inspired me to get it scanned and prepared for upload, so I will.
Why don't I break more stories like this? Well because I just don't care enough these days. I desperately seek the motive, like all of you. But I think it may die with Charlie.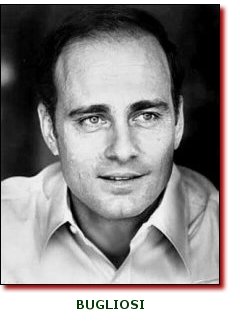 Have any of you seen
this
? A special site all set up to walk you through BUG's lies and deceit? I guess no one else is worried about his lawsuit potential.