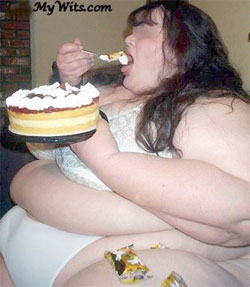 For those of you who still give a shit, I have had a link to the right for years saying "Losers Hang Out Here" or some shit. That linked to a Yahoo group wherein you would find on any given day Jimmy the stalker, Melton the registered sex offender, an illiterate old lady named Sharon who couldn't tell Melton from Melcher and a foul mouth fat wench named Cheryl.
As they say on Law and Order, these are their stories. I now pronounce the group OVER!.



Old Coot Writes

HUN-- I am not even in charge of babysitting you anymore
YOU requested me to NOT EDIT your posts-
I don't usually reject posts- I EDIT them.
YOU don't want that done so I haven't
However, your veiled threat of *suggestion* to stop censoring you well HUN-- much as I luv yah and I know you luv me thing is-- YOUR account has been turned over to the other mod who, I might add, will NOT put up with ANY veiled threat suggestions.
I am sending this to her - you can voice your opinion with her OK>

I KNOW you are able to post decently- I have actually seen one or 2 that are decent - However,.they have never been in MY group.
My *suggestion* to you is -- stop with the veiled threats, stop with the attacks,
stop with this vendetta with Jimmy and Rabbit ON THE BOARD-- email them offlist and blast off. WE donot need to be a party to you and their fights.
Cheryl-is not as easy going as I am- only thing I have suggested to her is to NOT boot you from the group. However, she has a trigger finger.......LOL
.
Psycho Fat Woman Cheryl Chimes In


Kotex, she is right.
I will not tolerate your foul mouthed attitude.
You suggest we stop censoring you?
I suggest you stop sending things in that are in need of being censored.
You sure as hell don't pull the same shit in Heaven's group..why is that? Maybe because she won't put up with your crap?

Well guess what asshole..I won't either
You will no longer be the bully of our group
Try to bully me? I'll tell you right now...complete waste of my time as I'm not intimidated.
You've brought this entire censorship/moderate situation upon yourself after being told countless times to lay off your bully bullshit towards Rabbit, Jimmy and others and refusing to comply. You've no one to blame but yourself. So if you want to piss and moan and boo hoo over it to someone...get a mirror!
Don't like it..then you'd best make some changes.
Don't want to make changes, then maybe you'd be better off leaving the group.
Choose to stay and continue to send in your snide, pointless remarks towards others....they won't make it past my own eyes.
U are nothing more than a member of the group, you don't run the show, so abide by the rules or my itchey trigger finger just might be pointed at you!
Have a nice day loser!
Cheryl
Notice the insane ramblings of the pathologically fat? Notice how she calls names like she is a retarded 3 years old. Notice the threats and the delusions of grandeur.

Unfortunately for these two rejects, multiple members of their group ASKED today to have my posts forwarded to them. This, after Old Sharon offered it. But they won't get it because Fat Cheryl (who no man will love) declined to honor (she has none) Old Coot's request.

So here was my farewell to them


Let me explain what you have done.
Rather than allowing a free speech discourse to occur, whereby people can either read my posts and decide what they think or even choose to ignore my posts, you have instead censored my posts.
Then Sharon offered to provide my posts to those that asked. THREE of your members asked and inbred Cheryl changed the policy and said no.
You see, you think that life is about evenness. It isn't. Maybe Rabbitt will be thrown out of KTS maybe he won't. But he should be thrown out of your sinkhole because he is a LIAR and a pedophile.
Maybe Jimmy will be coming back, but he should be watched because he is a liar and unwell.
Maybe Christie is a nice person, but she is also an idiot and her ideas deserve mockery.
I haven't had to do anything. By muzzling me, lying to your members and treating them like children you have already proven yourselves to be unfit guardians of discussion. Your group is now over.
The Col Has Spoken
With their membership censored and ignored, it is now official- the LAMEST site on the web is now KAPUT!